2022.07.20 Guild Wars 2
Embrace the Clockwork Chaos in Episode 3 of Guild Wars 2 Living World Season 1, Available for Free Today
Relive the Debut of the Villainous Scarlet Briar Along with Updated World Boss Encounters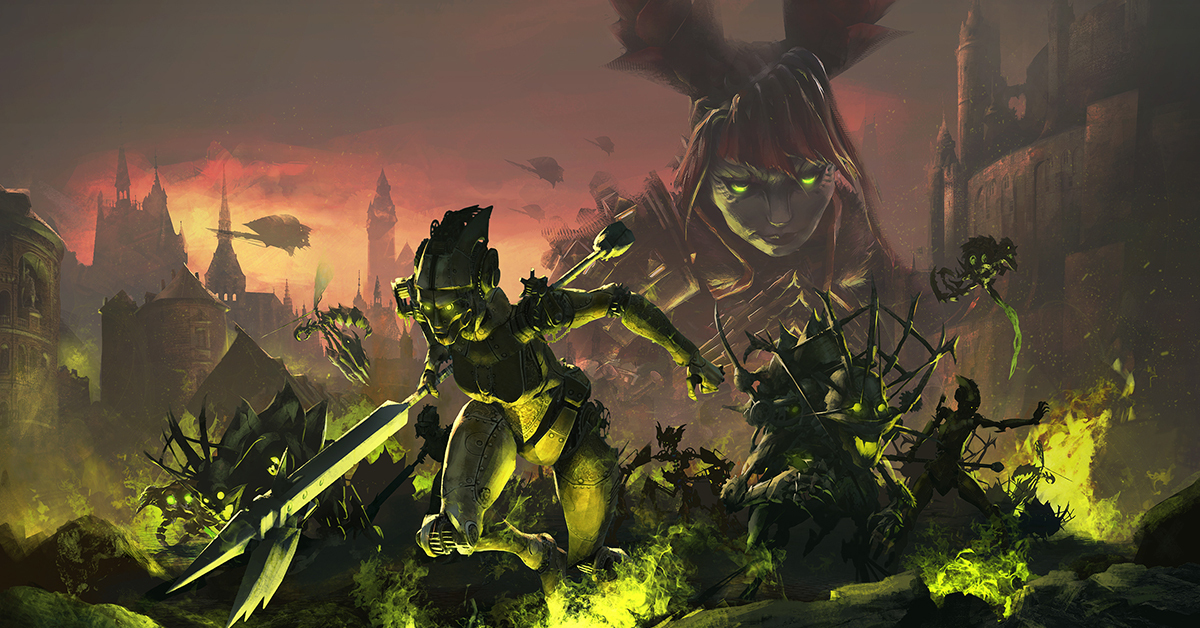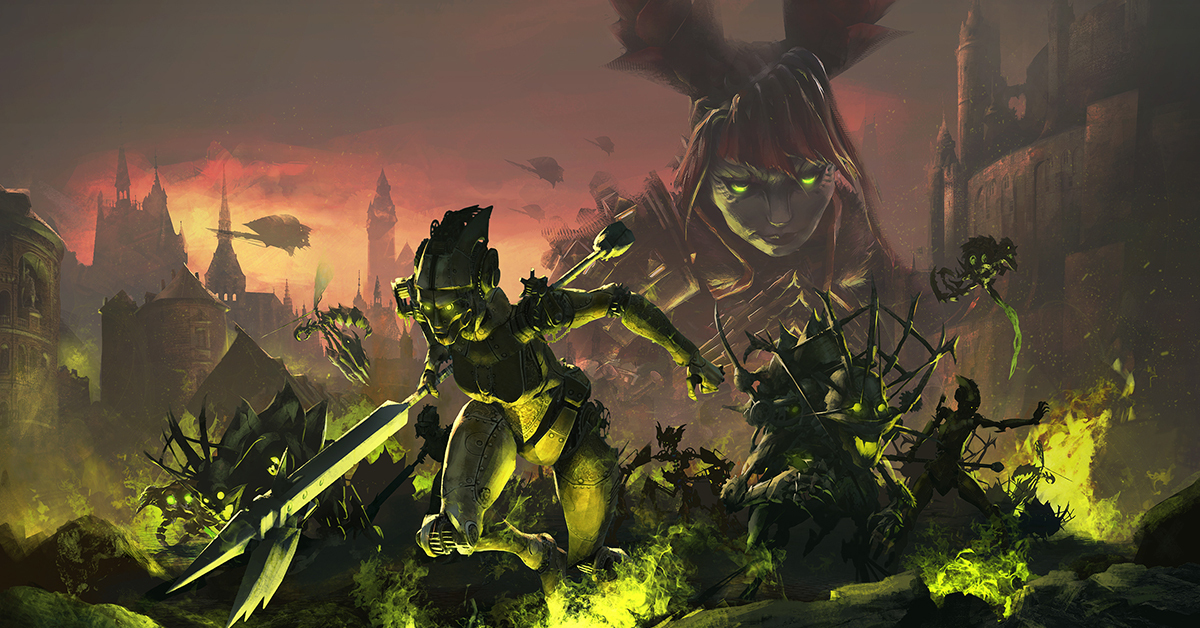 BELLEVUE, WA – July 19, 2022 – The origin of Guild Wars 2's most nefarious villain returns to the game today with the release of Living World Season 1 Episode 3. Titled Clockwork Chaos, players will get the opportunity to come face-to-face with Scarlet Briar, the sylvari mastermind that would ultimately be responsible for the destruction of the city of Lion's Arch, an event that still reverberates through the game to this day.
To celebrate the occasion, ArenaNet released a new trailer showcasing the episode, which you can watch here. For additional screenshots, please click here.
Like previous Season 1 episodes launched this year, Clockwork Chaos will consolidate much of the original 2013 experience into a single narrative episode while adding new rewards like Watchknight Greaves and the Pavilion Champion's Wolfblade, a blade modeled after the clockwork knights of the Queen's Jubilee.
In addition, the game update accompanying the release of Clockwork Chaos is providing free updates to some of the world boss encounters in core Guild Wars 2 areas. The classic Great Jungle Wurm, Shadow Behemoth, Svanir Shaman Chief, and Fire Elemental bosses will receive gameplay design updates that bring their events up current game standards, while several of these boss models will also receive visual improvements. You can learn more at the most recent studio blog.
Season 1 marked the beginning of episodic Living World content nearly nine years ago. Originally conceived as limited time story and gameplay events in the post-launch period, Season 1 introduced Guild Wars 2 players to a wide cast of characters that would form the foundation of Dragon's Watch over the next several years and begin the epic elder dragon storyline that reached its conclusion with the recently released End of Dragons expansion. The complete chronological history of Guild Wars 2 will finally be able to be played beginning to end for the first time.
More episodes will come to the game for all players free of charge through the rest of 2022.
The core Guild Wars 2 can be downloaded for free at http://www.guildwars2.com.